The Company Strefa CNC has been working since 2011 year by initiative two entrepreneurs who cooperate whit The Homag Group as Key Account Manager in selling the new one machines of Homag. Dawid Towarnicki and Hubert Brejtfus have initiated to buy used machines from their customers wchih having intent for exchanging used machines as the new ones. In this way has arisen the idea of buying used machines, their renovation in the next step, and finally lead to sale again.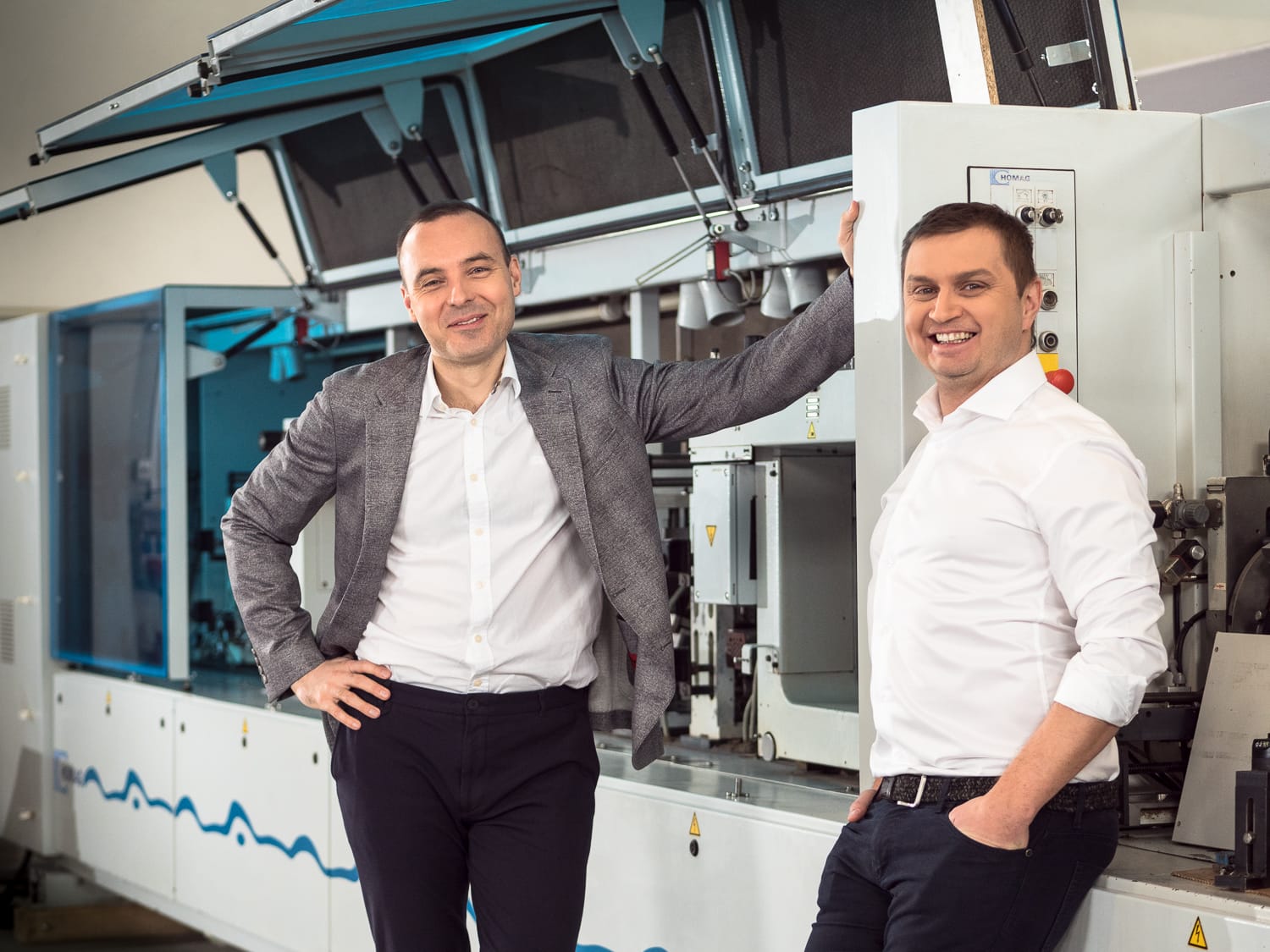 The main goal of Strefa CNC is reintroducing used machines condition as having the new machines. Therefore Strefa CNC is doing completely servicing, and any parts which demand exchange are exchanged as new ones. The renovation always is performed by the technical specialist of Homag Group. Thanks to this, our customers rest assured that renovation has performed considering the higher standard of Homag Group.
How about brand Strefa CNC, its idea, tell its founders?
Dawid Towarnicki:
The professional field of Strefa CNC focuses on the purchase of used machines, renovations, and leads to sales again. These solutions allow us to seamlessly replace used machines with new ones. This is a double benefit for the customer because they can exchange the machine at a convenient time and invest in new technology. For us, this means a double possibility for sale – we can offer new products with cooperation with Homag Group, on the other hand, we put to use, renovating used machines which customer can rely on in the future.
Hubert Brejtfus
Strefa CNC is focused on finding solutions to the problem of long waiting times for machines ordered by clients. Putting to use renovated used machines of Homag Group allows us to shorten this time to a minimum. Besides that this method gives the possibility for customers with a low budget the chance to experience the brand, this can make it easy to decide on investing in new solutions from Homag Group in the future.