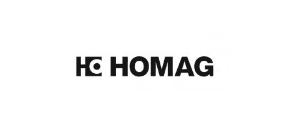 HOMAG
Homag Group is a world leader operating in the woodworking machinery manufacturing industry. Homag has about 30% of the global market share and employs about 6500 people worldwide. The staff is constantly working on new solutions in the field of woodworking. The production of Homag machines takes place in 14 production plants, where machines for furniture production as well as for the construction of wooden houses are manufactured. A highly developed distribution network in over 100 countries all over the world, as well as more than 1300 patents developed, are a testimony to the power of innovation of products created under the Homag brand.
HOMAG Polska Sp. z o.o.
ul. Prądzyńskiego 24
63-000 Środa Wielkopolska
Zadzwoń: +48 61 647 45 00
e-mail: info-polska@homag.com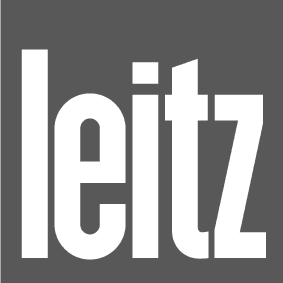 Leitz
Leitz is the world's leading manufacturer of tools for wood, wood-like materials, plastics and non-ferrous metals with over 140 years of tradition. Thanks to our experience, highly qualified engineers and state-of-the-art production technology, Leitz tools guarantee the highest quality, reliability and durability. Our motto is to supply the most optimal tools for the respective production process. Hence, in spite of almost 8000 standard tools, 2/3 of our products are made to special customer specifications. In our offer you will find: circular saws, cutters, drills, planing and grinding heads, knives, tools for CNC machines, diamond tools and clamping systems. More than 300 engineers worldwide are engaged in consulting and optimization of tools.
In addition to the sale of tools and professional consulting services, Leitz also offers tool service (sharpening, reconditioning). A dense network of service locations, the highest sharpening quality, and the collection and delivery of tools by our own means of transport are further distinctive features of Leitz worldwide.
Our mission is to provide our customers with the highest quality woodworking tools, professional service and sound technical advice to meet both current and future customer needs.
Through creative cooperation based on responsibility, commitment and loyalty, we want to build lasting, partner relationships with our customers, suppliers and the environment. We treat them as a foundation for further development of the company, effective and in line with the owners' expectations.

Deutsche Leasing
HOMAG FINANCING – financing, subsidies and insurance for new and used HOMAG machines. It is with great pleasure that we would like to introduce you to the new opportunities offered by HOMAG FINANCING. We offer individual financing models, adapted to the development of your company, based on many years of experience of the DEUTSCHE LEASING AG Group (SPARKASSE Group). In the course of an interview we will advise you and prepare calculations for operational and financial leasing, loans including European funds, insurance in full scope ALL RISKS. We have prepared financial solutions that allow you to exchange the machine at the end of the leasing contract and adjust the amount of monthly charges without additional fees.
Our financial advisors are waiting for you!
Monika Siemion (Region Północny) monika.siemion@deutsche-leasing.com +48 603 076 498
Marcin Skrajnowski (Region Południowy marcin.skrajnowski@deutsche-leasing.com +48 605 681 759